What customers say


Narine Hayrapetyan
Communications Manager
@AGBU Armenia
You have our full support. Whenever you need it.
We are trusted by governmental and non-governmental organizations, local and international businesses, individual PR and communication specialists.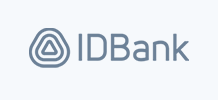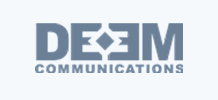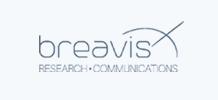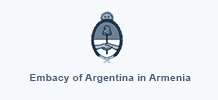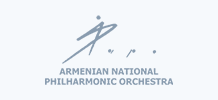 About
So Smart. So Simple.
After witnessing the countless hours PR teams spend hustling through so much data, we knew there had to be an easier way! So we took to experimenting with our software expertise and we developed a solution that started revolutionizing the lives of the teams we tested it on.
No more manual scrolling through thousands of articles

Being able to search and analyse traditional media content in one place using an intelligent platform

Data at your fingertips with real time updates

The flexibility to choose and change the keywords that are most relevant to you

Automatically collect media content 24/7

Get immediate access to the original content right from your inbox
Get Instant Access to What's Really Going On
The Rumors Monitoring difference is that we own data. Not only do we provide you with greater access, but we also organize all the data you need by date, time, region, language and prominence. Our unparalleled and comprehensive access to instant data means we can create powerful strategies for improving your PR.
Request a Demo
Why Rumors Monitoring?
Leave Your Media Reporting to Us
We make it automatic

Just for a moment, imagine the incredible satisfaction of being able to take those time consuming media monitoring tasks off your to-do list. Just think about how much more time and energy you and your team would have to grow your business FASTER.

Your simple solution

Stay fully equipped with all media mentions, press clippings, reports, charts and data you need to prove the excellent work you're doing…. more easily than ever before! We've got you covered with our streamlined automated service that takes care of it all for you.

Powerful market insights

Stop letting business opportunities slip through your fingers by missing important media coverage. Our powerful algorithms locate every single update for chosen search terms so that you can stay on top and make business decisions based on the timeliest information.

Fresh opportunities

Let the technology do the work for you. Stay ahead of competitors with more comprehensive data than your team could ever produce working around the clock. Never miss a thing with our powerful, meticulous and reliable search engines on your team.

Know where you stand

Avoid PR disasters by staying up to date with immediate notifications of all coverage you're monitoring. Easily stay active in grooming your online representation. Nurture your relationship with your customers by immediately responding to any public issues that arise.

You have our full support

Rumors Monitoring lets you manage your profile by yourself or call us for free phone support at:
Success stories
Hear from our Happy Customers


Why not google?
Better Than Google

Google is awesome but not for media monitoring. Why?
arrow_forward
Media monitoring involves looking for more than just one article
arrow_forward
You can't rely on Google to show you the full picture of your coverage
arrow_forward
Google searches bring you dozens of irrelevant articles to your search

You Need Complete Data with Rumors Monitoring
arrow_forward
Missing out on just one important piece can make all the difference
arrow_forward
You need to know what everyone's saying about you, everywhere
arrow_forward
This includes every feedback comment on Social Media
Insights
Get valuable insights from big data
Find piece of mind...
By Knowing What Everyone's Saying About You 24/7
No more getting left behind

Take the power into your own hands

Your PR is about to get a whole lot easier
Request a Demo